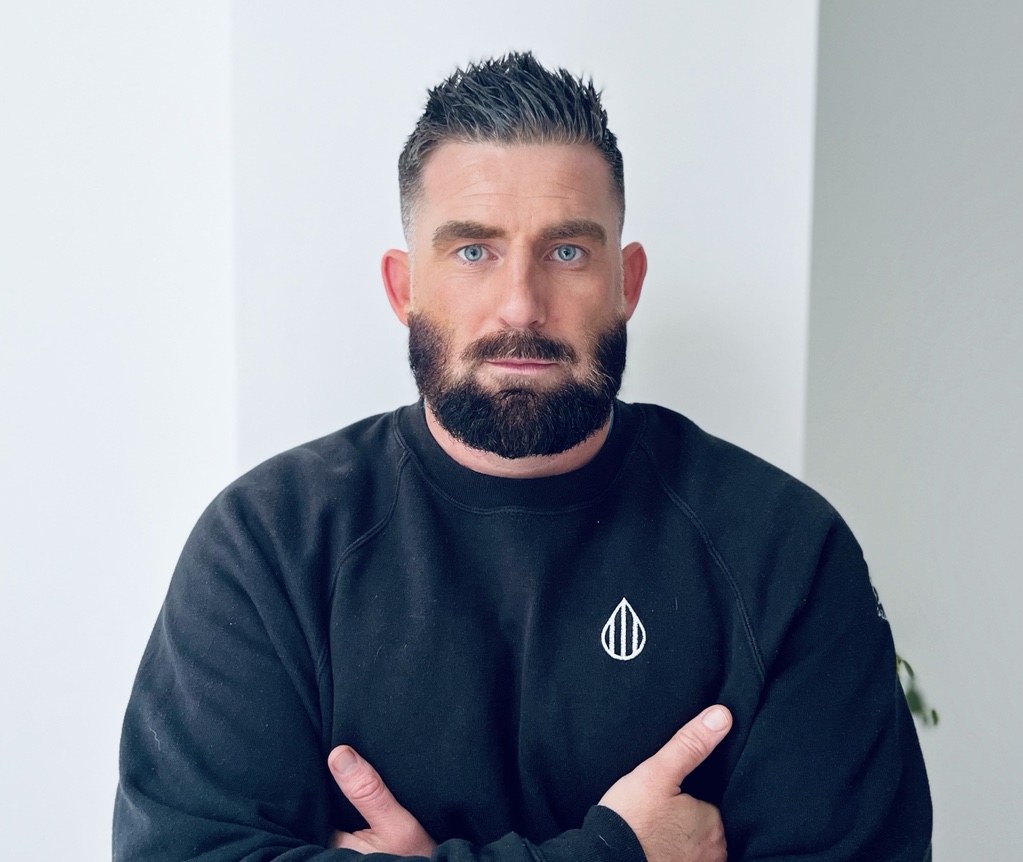 Meet Josh Hull, one of Edit's Strategic Consultant Directors
In our occasional series we talk to Josh, who tells us what he does at Edit, his views on work and his – and this is correct – 1,500 pairs of trainers…
Tell us what you do, Josh!
I'm one of the strategic consultant directors at Edit. There's two of us – my colleague Alex is focused on technology, both marketing and data, and its use in transformational marketing communications. I'm much more focused on customer experience strategies. Which is an all-encompassing term for customer relationship marketing.
My role ultimately comes down to the intelligent application of customer journeys and how you create experiences that are truly customer centric and ladder up to creating value around business objectives.
It sounds interesting, do you enjoy it?
What I really like about it, and it sounds like a bit of a cliche, is that no piece of work is the same. The client challenges tend to be similar. However, the way we approach them can be very different. For example, one of our clients could be struggling to retain customers. The way we might approach that would differ from client to client depending on what their overall objectives are. We may find that what might initially look like retention problem, ends up being an acquisition issue; the audiences that they're acquiring aren't always the right fit for them medium to long term.
So, the way we'd approach that challenge would be different to the approach we'd use with another client who has a genuine retention problem. This could be down to their marketing not creating enough brand advocacy for them.
Do you have any reoccurring frustrations in your role?
Clients always say they want a well-rounded solution that's going to cover all the requirements to solve their challenge. And they always start out being very comfortable with that. But nine times out of 10 there will be an element of complexity to the process, and that's when the frustration creeps in and they drift towards wanting the quickest route to solving the problem.
That becomes a challenge in itself because the quickest route isn't always the best route. So part of my role is trying to move clients away from short-termism. The last thing you want to do is create a sticking plaster that would solve a specific challenge, but that also may cause issues medium to long term.
So there's always this long-term thinking going into what we're doing. However, creating value quickly is also what we do, so there's always a balance to keep in mind. It's just trying to get the clients to buy into that way of thinking and methodology.

Is there anything that's happening in your field of expertise that you feel excited about?
What's really exciting is that there's now a genuine requirement and a genuine focus on true customer centricity. That means that more technical strategies are being understood as a necessity, not a nice to have. Now, from my perspective, that's a really good thing and something I'm very excited about – working with clients who are bought-in to customer centricity. But with this comes the challenge of making it clear just what that entails – see my previous answer! There's unlikely to be a quick fix.

I see. You can't just 'turn personalisation on' can you?
They say 'We communicate on our socials, emails and through push messaging. We do all that. So we are multi-channel' but actually if those comms aren't consistent then actually, you're far from being truly personalised. And in fact, the worst case is that you're actually damaging your brand because you're not consistent.
But Edit has a specific way of working, we want to get value as quickly as possible. We deliver value through ongoing thin slithers, which resonates well with our clients. Although it isn't a quick fix, there are definitely quick wins.
I think it's a really good way of approaching it, that can make everyone happy, hopefully.
How did you get into this type of work?
I started out academically, looking into how data can be applied in strategic ways, specialising in marketing and CRM. I worked client side at the British Red Cross in the mid-2000s. They were just starting to apply a data-led strategy to their organisation, and on the fundraising raising side too. So that gave me great understanding of a complex organisation. From there I started to wonder how I could apply my knowledge across many industries. It made sense to go agency-side, where I've been for almost 10 years now.
And is it something that you always wanted to do – this problem-solving type of thing? I'm guessing when you were a little, you didn't even know this job existed!
Well there is – what would appear on the surface to be – a bit of a tenuous link between what I wanted to do and what I ended up doing. But for me, I see it as organic growth in myself. What interests me in general life, I've then applied in my career.
I played sport at a high level in my late teens and a big part of my enjoyment of that came from the data, analysis and statistical side of things. I'd work out how I could apply what the data was telling me, in order to be better in my sporting environment. Then when it became clear sport wasn't going to be my career, I made that decision I would make a career of this instead!

When you're talking about using stats and data to improve your performance in sport… what do you mean?!
When I was into sport, there was starting to be an increased focus on data analytics and how you can create marginal gain from looking at patterns of play. I think it started with American sports, The NFL for example, but then it moved to this country, because the impact on results could be notable.
Other than sports, stats and CRM, what are you into?
I've got a really strong, passionate, cultural, background in fashion. But it's a very specific niche. I'm not a fashionista by any sense, but I've got a collection of vintage Adidas. It's quite an obsessive passion of mine, it's a blend of collecting clothing and studying the clothing and history. I'm pushing about 1,500 pairs of trainers now.
Oh my God. And do you wear them?
This is the million-dollar question! I have a lot of them in a lock up, I don't wear them, I might just go and look at them every now and again. I do wear quite a lot of them though. There are a lot that I buy to wear, but the majority I buy to collect and keep.
Now, if you could travel in time, forward or backwards? What era would you go to and why?
Ohh, so this is another one of my big interests – I love Roman and Greek history.
I think if I was choosing between the two, I'd probably go back to Roman times. It would be really interesting to go back and see how their mindsets worked, how they created a whole civilisation that would influence society for centuries and centuries beyond.
And our final question, what is your biggest or best insight?
Get to know yourself and how you work on a psychological level. I think it's really worth looking at the different studies of the human mind and using what you find to become a happier and better person over time. I hope that doesn't sound too corny!