I'm not going to pretend this post is anything more than a list of statistics. Statistics on voice search that you can read and refer to in order to understand how optimising sites for users will change in 2017 as usage of voice search increase.
2017 saw the launch of Home – Google's voice-activated speaker powered by the Google Assistant and also the integration of Google Assistant into our TVs.  December 2016 saw Amazon's Echo products become their most popular product over the holiday period. According to Google, their Assistant is now available on more than 400 million devices, including speakers like Google Home, Android phones and tablets, iPhones, headphones, TVs, watches and more.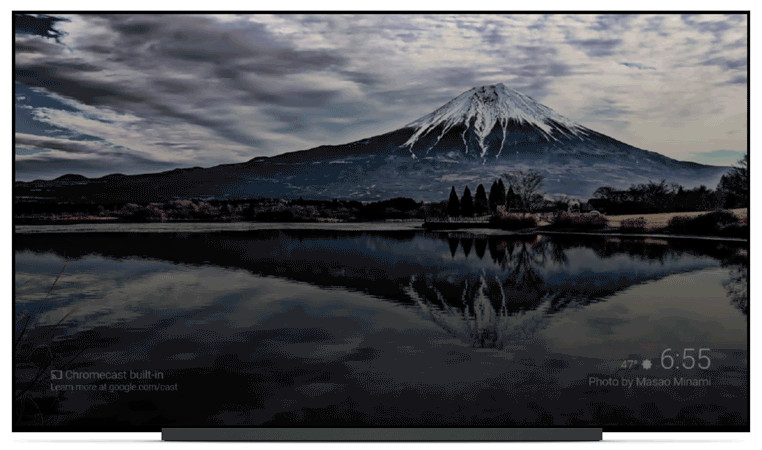 Predictions
"50% of all searches will be voice searches by 2020" according to comscore
"About 30% of searches will be done without a screen by 2020." via Mediapos
"We estimate there will be 21.4 million smart speakers in the US by 2020" according to Activate
"By 2019, the voice recognition market will be a $601 million industry", according to a report from Technavio via Skyword.
"This year (2017), 25 million devices will be shipped, bringing the total number of voice-first devices to 33 million in circulation." based on a new study by VoiceLabs via Mediapost
Current Usage
"Google voice search queries in 2016 are up 35x over 2008" according to Google trends via Search Engine Watch
"40% of adults now use voice search once per day" according to Location World
"Cortana now has 133 million monthly users" according to Microsoft/Tech Radar
"In May 2016, 1 in 5 searches on an Android app in the USA were through speech" according to KPCB
"25% of 16-24s use voice search on mobile" via Global Web Index
"41% of people using voice search have only started  in the last 6 months" according to MindMeld
"60% of people using voice search have started  in the last year" according to MindMeld
"11% of people using voice search started  more than 3 years ago" according to MindMeld
19% of people use Siri at least daily. (HubSpot, 2015) (Source: https://www.hubspot.com/marketing-statistics)
"9% of users said that they've used AI personal assistants like Siri or Cortana in the past day" according to AYTM
"45% of those who have used AI personal assistants said they've used Siri. 33% have used Google Now. 27% used Microsoft's Cortana. 10% have used Amazon Echo or Alexa." via AYTM
"1 in 5 online adults have used voice search on their mobile in the last month" via Global Web Index
"37% use Siri, 23% use Microsoft's Cortana AI, and 19% use Amazon's Alexa AI at least monthly." (HubSpot, 2015) (Source: https://www.hubspot.com/marketing-statistics)
"We estimate that 325.8 million people used voice control in the past month" according to Global Web Index (that's almost 10% of the online population according to Internet Stats).
"We estimate that the retail giant (Amazon) has sold 5.1 million of the smart speakers in the U.S since it launched in 2014" according to CIRP via Geekwire.
"Amazon sold approximately 2 million units in the first nine months of 2016" according to CIRP
"Amazon sold 4.4 million Echo units in its first full year of sales" according to Geek Wire
"25% of searches on Windows 10 taskbar are voice. On desktop!" according to Purna Virji
"Only around a third of smartphone owners use their personal assistants regularly, even though 95% have tried them at some point." according to Creative Strategies via The Economist
"Only 11% of respondents who already own an Amazon Alexa or Google Home device will also buy a competing device." via Voicelabs.
"Application growth for Amazon Alexa has been impressive – over 500% in the second half of 2016″ according to Voicelabs.
"Evercore estimates 500,000 Google Home units shipped in 2016" via Bloomberg
"65 percent of people who own an Amazon Echo or Google Home can't imagine to going back to the days before they had a smart speaker." via Geomarketing.com
"42 percent say voice-activated devices have quickly become "essential" to their lives. via Geomarketing.com
"The Echo Dot was the best-selling product on all of Amazon in the 2018 holiday season" via Techcrunch
"1 in 2 use voice technology on their smartphone, 1 in 3 voice technology users use voice technology daily." via ComScore
"47% expect their voice technology usage to increase" via ComScore
" The number of households in the US with smart speakers has grown 49% in the last 5 months (Jun-Nov 2017)" via ComScore
"Amazon and Google account for 94% of all smart speakers in use" via Strategy Analytics
"Google Home has roughly a 25 percent share of the US smart speaker market." via Search Engine Land
"56% of online grocery shoppers use or plan to use voice controlled smart assistant/speaker" via Global Web Index
"52% of people keep their voice activated speaker in their common room (e.g family or living room), 25% in bedroom and 22% in their kitchen" via Think with Google
"72% of people who own a voice-activated speaker say their devices are often used as part of teir daily routine." via Think with Google
"41% say using their voice-activated speaker is like talking to a friend or another person." via Think with Google
Intent
"Mobile voice-related searches are 3X more likely to be local-based than text" via Search Engine Watch
But "just 13 percent of smart speaker owners use their smart speakers to find a local business" according to an NPR survey via Geomarketing.com
"Home Alone and Elf were the most requested 2016 holiday movies with Alexa." via Amazon
"Customers use Amazon Echo for many purposes, with one-third using it as an information provider responding to questions and over 40% as an audio speaker for listening to streaming music." according to CIRP.
"Nearly 50% of people are now using voice search when researching products." via Social Media Today
"High consumer usage of voice assistants in autos (51%) and household (39%) indicates increased comfort with the technology" – according to Activate via WSJ.
"Google's AI has been reading nearly 3,000 romance novels in order to improve its conversational search abilities" via Click Hub
'Personal assistants' is the top marketing search of 2016″ according to Bing via Econsultancy
"Voice activated speaker owners would like to receive the following from brands; deals, sales and promos (52%), personalised tips and info (48%), events and activity information (42%), business information such as store location (39%) and customer service support (38%)." via Think with Google
Reason
"Humans can speak 150 words per minute vs type 40 words per minute" via Katherine Watier
"28% think voice search is a more accurate way of searching" via Katherine Watier
"43% cite that using voice search is quicker than using a website or an app" via Katherine Watier
"42% say that use while driving is  a reason for using voice search" Katherine Watier
"21% don't like typing on their mobile phone and so turn to voice search" via Katherine Watier and Statista, 2015 (Source: https://www.hubspot.com/marketing-statistics)
"82 percent of Amazon Echo smart speaker owners subscribe to Amazon Prime" via Geomarketing.com
"More than two thirds of current owners of Amazon Echo and Google Home smart speakers are planning to buy another smart speaker within the next six months" according to Strategy Analytics
Errors
"outside 35% of normal recognition errors, 31% were noise related and 22% were pronunciation related" according to Research Gate
"Today, speech recognition word error rate is 8 percent." via Bruce Clay
"Fifteen years ago quality had stalled, with word-error rates of 20-30%. Microsoft's latest system, which has six neural networks running in parallel, has reached 5.9% (see chart), the same as a human transcriber's." via The Economist
Seen a stat we've missed? Tweet me @mikerjeffs
Update 2nd January 2018: On the 21st December 2017, Google launched the first version of the Google assistant guidelines.